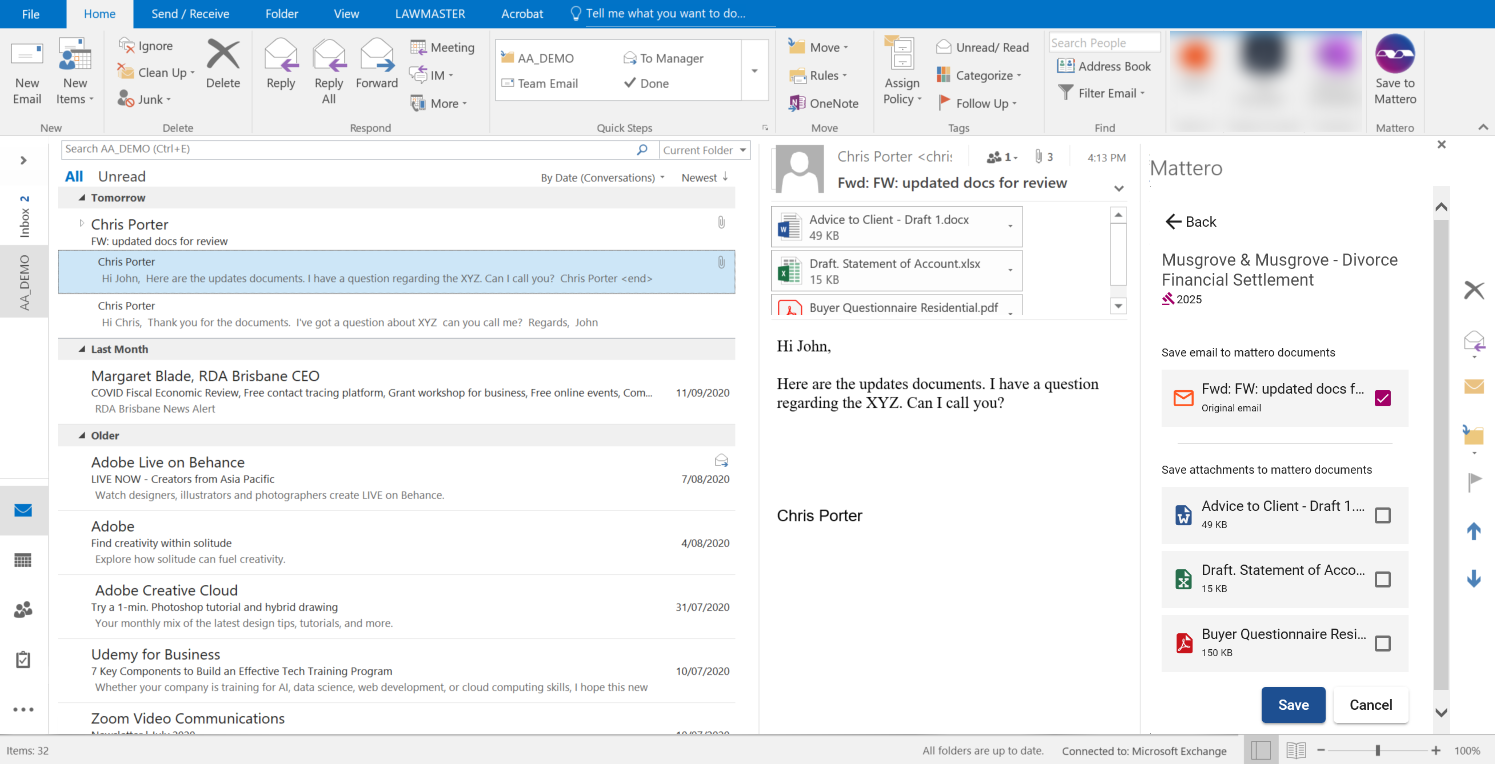 Streamline your Inbox with mattero's intuitive Outlook Add-in
Connect your Outlook 365 to mattero through the easy to install Outlook Add-in to save email communication and attachments to mattero's document folders.
Pin the mattero panel to your Outlook Inbox to save, send, reply to emails. mattero's add-in is so intuitive it will suggest matters or contacts based on the recipient or sender of the email, eliminating the need for manual filing and saving you time.
Package
Starter, Essentials and Premium
Price
Free + Office 365 Business Subscription